Professional Veterinarians in Escalon, California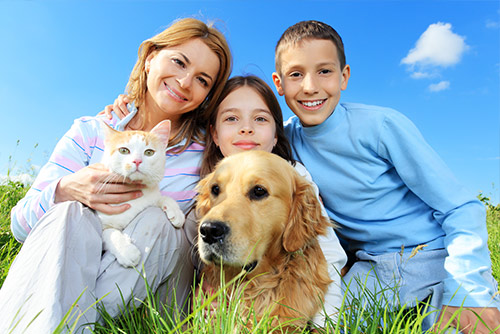 Healthy, Happy and Hygienic

We love all pets; your beloved family dog; your son's reptilian friend; your snuggly, curious and adventurous cats. Pets are a source of fun, companionship and delight, and they deserve a high level of medical and cleanliness services that keep them healthy and safe.

All-Inclusive Pet Wellness

Since 1950, Escalon Small Animal Clinic has been providing the comprehensive pet and small animal care services that protect your furry, feathery or scaly companions from illness and injury. Our highly experienced and licensed veterinarians are ready to perform everything from preventive checkups to full grooms. We provide the following affordable services:

Veterinary services
Vaccines
Surgery

Orthopedics
Full grooming, trims and touch-ups
Boarding and kennels
Daytime emergency services
Bravecto flea and pest prevention
Prescription pet food
Your Animal's Safety. Your Peace of Mind
Preventive medical attention, vaccinations and regular cleanings will keep your pet healthy and infection-free while also preventing bacteria, viruses or other contaminants from entering your home. Not only will your pet love our relaxing environment, but our services keep you and your family safe as well.
Fast. Affordable. Hassle-free.
We take the time to get to know you and your family's pet. It is always our goal to build relationships with our customers that last. Finding a trustworthy veterinarian allows you to rest assured that whatever your animal's need, you can take them to the right place for professional and caring services that safeguard their well-being.
Convenient Services. Prompt Attention
It's never fun to return home from a day at work to find your lethargic canine suffering from a tummy ache or a cat whose scratch is painfully infected. Let us help you today with one of our high-quality cleanings, procedures, immunizations or other services.
We are open late on Tuesday evenings in case you need to schedule an appointment after work during a time that works well with your commitments. We're here for you and your canine, feline and other friends.