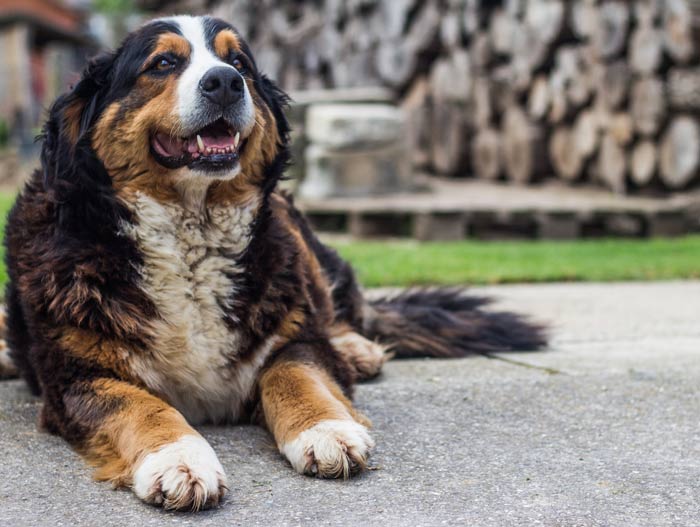 Holiday traditions in California are as varied as the diverse communities and cultures that call the state home. Help your dog adjust to the season's foods and events with preparation and vigilance during the holidays. Here's what to do to keep your dog safe.
Prepare for Company
While you're fluffing up pillows and decorating for guests, set aside time to prepare your dog for the holidays, too. How does your dog respond to strangers at your door and inside your home? Is your dog aggressive or easily spooked into a trembling hot mess?
When you understand how your dog responds to new people in the environment, you can plan for holiday changes that may be hard on your pet.
For example, in some communities, noisy parades may pass by your front door. If your dog spends the day outdoors in a fenced yard, barking, the parade is too much stimulation for your dog. Your frantic, woofing dog could end up being a huge annoyance to parade participants as well.
Bring your dog inside for the duration of the parade. Likewise, holiday processions including Los Posadas can be fun for some dogs and absolute terror for others. Candles held during the procession can drip hot wax on dogs running loose. Confine your dog when these events take place to keep everyone safe.
Christmas carolers routinely arrive at front doors in some neighborhoods. If your dog yaps and carries on during the carols, you can't enjoy the lovely songs. Have a crate or quiet room ready for your dog, so your pet can be secure while you greet your neighbors. Use this approach for timid or snappy dogs when you host parties.
Watch the Food Intake
Watch your calories and food choices carefully during the season of temptation. Monitor your dog's food intake even more diligently. Many food items served over the holiday season are toxic to pets. Guests may think they're being kind by offering your dog human treats that are actually deadly for dogs.
Kimchi, tamales, and turkey are OK in moderation, but too much of these can cause gastrointestinal upset in dogs. If you give your dog any meaty or fatty leftovers, remove all bones first.
If your table displays include any of the following, keep your dog away from the table. Inform guests not to feed these foods to your dog:
Chocolate — especially dark chocolate
Any food containing xylitol
Macadamia nuts
Onions (including in stuffing and casseroles)
Avocado skin and leaves
Raw yeast dough
Avoid feeding your dog candy canes, cookies, and other sweets. Sugary foods can cause stomach upset and aren't good for your dog's teeth. If you have alcohol of any type at your gatherings, keep the beverages away from any pooches in attendance.
Invite only friends and family who are responsible with their cannabis or other prescription medications, or put your dog away when guests arrive. Some medicines can be harmful or fatal to dogs.
Secure the Halls
When you deck the halls, secure the decor. Glittery items like tinsel can be harmful to dogs. Younger dogs sometimes can't resist gnawing on anything new and sparkly in their environment. Consider decorating your tree with dog-friendly stuffed ornaments, or put the tree, string-light wiring, and garland well out of reach.
In addition, anchor the tree securely to the wall to avoid tip-overs. Don't add any toxic ingredients to the water in a cut tree, and block your dog from accessing the tree-water reservoir. Also, for the sake of your dog, keep toxic mistletoe out of the house. Other plants you shouldn't mix with pets include:
Lilies of any kind
Poinsettias
Holly cuttings
Sago palm
Common patio and houseplants including Cyclamen, Kalanchoe and Dieffenbachia should also be kept from pets, as all three can cause severe reactions in dogs.
Place the contact information for
Escalon Small Animal Clinic
in a prominent location while you're preparing for the holidays. We offer all-inclusive pet wellness services and daytime emergency care in case your dog has any holiday mishaps.