Over 60 Years' Providing Veterinary Services in Escalon, California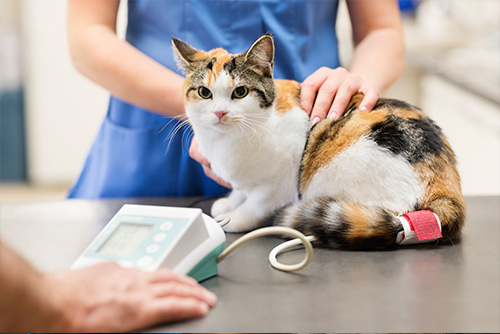 Caring, Experienced and Reliable Veterinarians
The professional team at Escalon Small Animal Clinic knows that your pet is an integral part of your family. We offer the quick, effective and dependable treatment solutions that keep your dog, cat or other small animal friend fit, vigorous and ready to tackle their day with enthusiasm.
Caring Orthopedics
Our veterinarians specialize in diagnosing and treating musculoskeletal illnesses, injuries and disorders including damaged hard tissues and adjoining soft tissues like bones, joints, ligaments and muscles. Whether addressing a bone fracture, joint dysplasia or another ailment, we are ready for your pet.
Vaccines and Checkups
Vaccines help your pet resist common diseases and infections that can result from interaction with wildlife, injuries or contact with germs or pests. Regular checkups not only keep your family safe from animal sicknesses, but also are a cost-effective way to avoid most expensive treatments in the future.
Trustworthy Surgery
From spaying and neutering to bone surgery and cancer treatments, Escalon Small Animal Clinic specializes in the routine and emergency surgeries that keep your pet safe and healthy. You can trust our 60+ year experience with diagnosing, treating and helping small animals.
Prescription Pet Food
Prescription pet food can only be purchased through your licensed veterinarian. These foodstuffs are specially made to help your pet manage or recover from ailments such as diabetes, weak kidneys or heart conditions, allergies or a recent intrusive treatment like surgery.
Emergency Services
Our highly experienced veterinarians are available for emergency surgery and other treatments. We know that the unexpected happens when we least expect it; that's why we are available during our daytime opening hours to receive, diagnose and address most common pet health issues.
Customers Love Us
"They [Escalon Small Animal Clinic] love the animals and do a terrific job!" – Debbie R.
"Love, love, love this vet." – Tanya S.
"Truly a veterinarian that is empathetic to all types of animal owners." – Teresa B.
"Honest and affordable . . . goes the extra mile to explain his treatment." – Debra T.
"We were able to get both of my dogs teeth-cleaned, medicated and heart-worm tested for an affordable price." – George – J.
"I truly appreciate the honesty at this office." – Dawn A.