Trustworthy Pet Boarding and Kennels in Escalon, California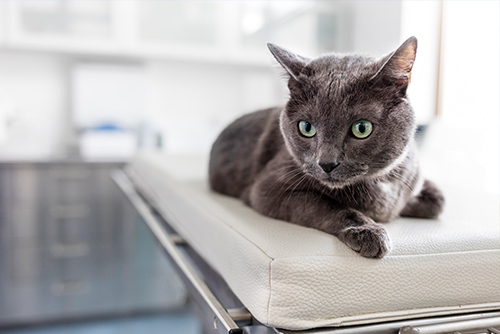 Their Safety. Your Reassurance
When you are heading out of town for any period of time, it is always best to leave your pet with someone you can absolutely trust to give them high-quality care and attention. You beloved small animal companion depends on you for their care, and there is no better place to take them than Escalon Small Animal Clinic.
Reasons to Trust Our Kennel
There are many benefits of leaving your pet at a professionally run kennel. Not only can you prevent your pets' stress and discomfort during long drives or airplane rides, but you can leave them where they will receive expert veterinary supervision and monitoring in case any health or hygiene problems arise. Moreover, you can protect your property from any unsupervised behavior lapses.
Happy Healthy Kenneling
We want your pet's natural enthusiasm for life to remain uninterrupted by your absence, so attention to the small details matters. We work hard to create an environment where your pet will remain comfortable, safe from other animals and receive the personalized care they deserve.
All of our spotless boarding areas receive proper lighting and ventilation. Temperatures are neither too hot nor too cold, and hygiene is always our first priority. Our play areas are designed for exercise and fun, while our trained team will monitor their behavior and health for signs of discomfort and anxiety.
Preparing for Departure
You are likely cautious about boarding your pet at a kennel for the first time. There are several ways you can prepare them to prosper during your absence. Make sure they respond correctly to basic commands as well as being socialized to behaving well around other animals. Vaccinations must be up to date to prevent communicable diseases in other boarded pets.
When you do drop them off, our highly experienced team will discuss any special requirements, diet restrictions or medications they require. We will be diligent and meticulous with your pet's needs, so that you can rest assured that they are receiving the best care and kindness possible.